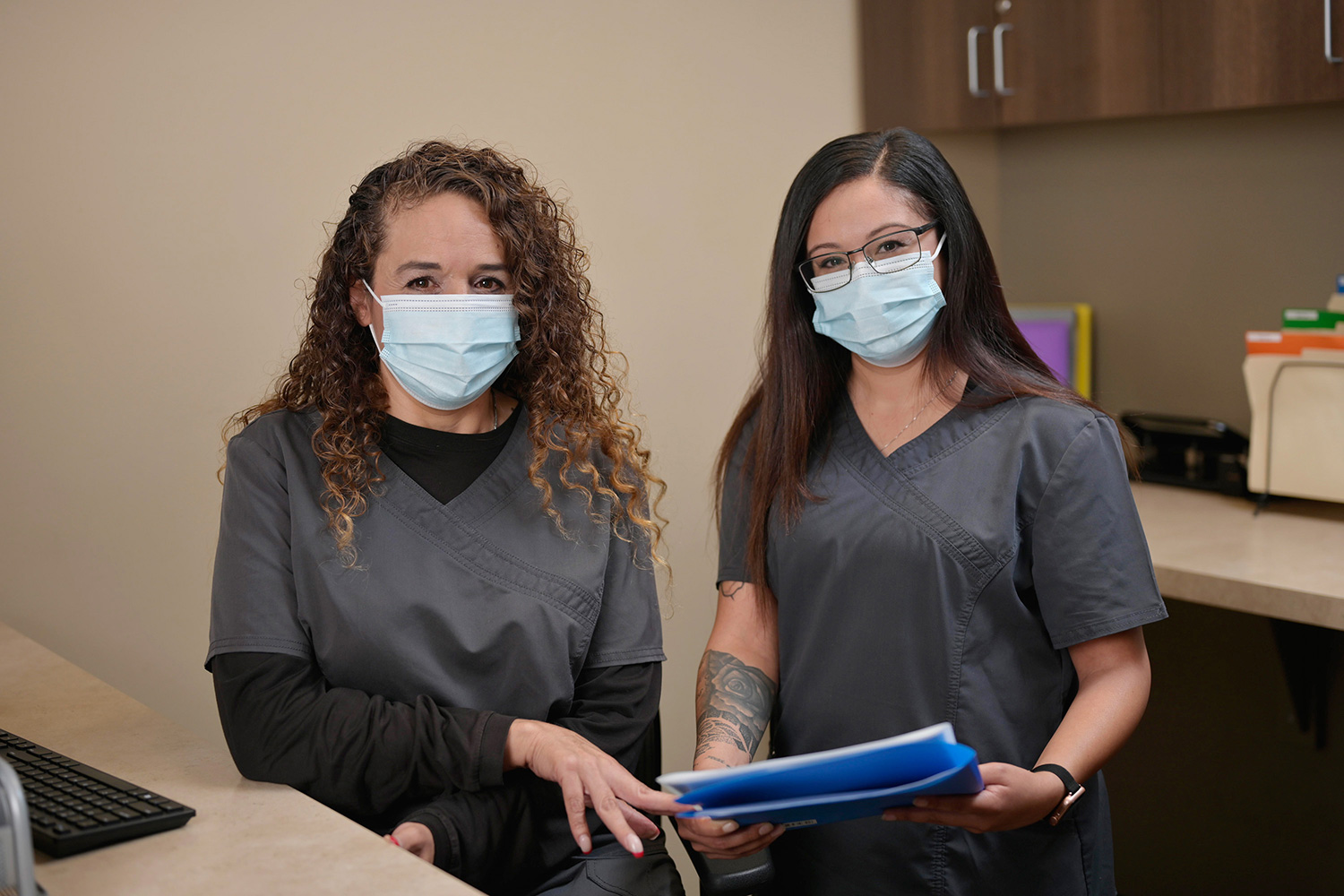 COVID-19 (Coronavirus) Update
Your health and safety are our top priority.
We recommend – but do not require – that members and visitors wear masks while inside CODAC facilities. CODAC staff will wear masks when they are interacting directly with members. Anyone – including members, visitors and staff – who have symptoms of a respiratory or other illness will be asked to wear a mask. Symptoms include coughing, sneezing, congestion, fever, etc.).
In addition to our standard universal precautions, CODAC takes extra measures to disinfect our facilities and has significant infection control protocols to limit the spread of viruses.
Appointments
Members can come — in person — to CODAC locations for appointments. And, you can still schedule appointments via telephone and video conferencing (Zoom).
It really is best for us to be able to "see" you in person or by video. If you don't have a camera or data to video conference from home, CODAC also offers private rooms on-site for your telehealth appointments. Some remote appointments may be available over the phone.
If you have a computer, tablet or smartphone, we'll use Zoom video conferencing for virtual appointments.
Instructions for Using Zoom
Groups
CODAC offers more than 60 in-person,
virtual and hybrid groups
each week.
Groups are an incredible opportunity to connect with others, learn more about yourself, and gain useful tools and skills to help improve your health and enhance your recovery.
Virtual therapy, recovery and wellness groups are available using Zoom video conferencing. We will provide you with all the details you need to be able to connect. Call us at (520) 327-4505 to connect.
COVID-19 Testing
CODAC does not have COVID-19 tests. We recommend anyone with potential symptoms contact their Primary Care Provider by phone and/or go to a local community testing site.
Call the State COVID-19 Hotline to find answers to questions from the public and healthcare providers about testing, symptoms, and any other questions you have about the virus. Call 1-844-542-8201 (State) to reach a healthcare professional.
Call Us
If you have any questions regarding your upcoming appointments or other concerns, please don't hesitate to call us Monday through Friday 8:00am – 5:00pm at (520) 327-4505.
You can also reach our crisis line after-hours and on weekends at (520) 202-1950.
Thank you for joining us in our goal to keep CODAC members and staff healthy!