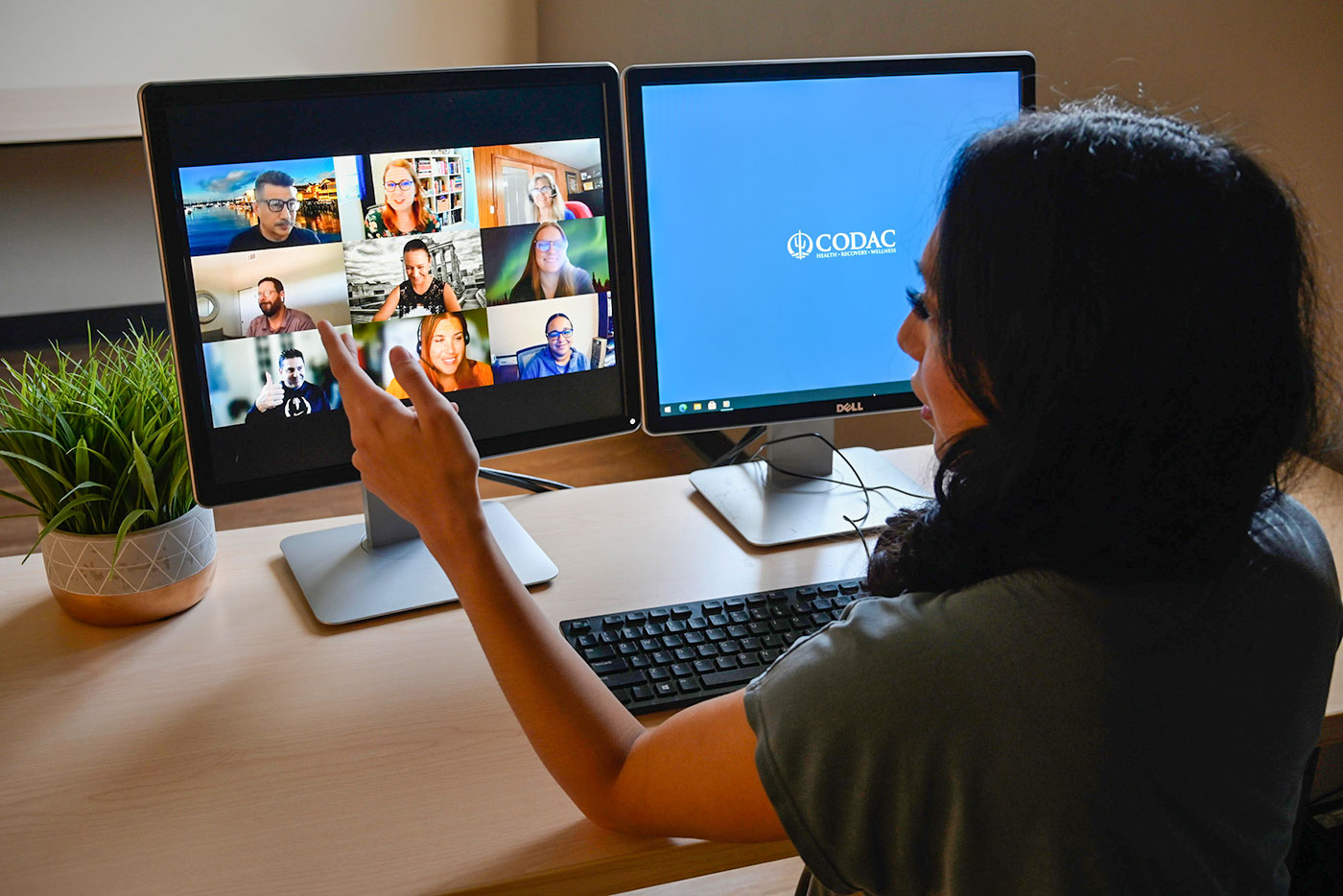 Virtual Visits
CODAC has transitioned to a new platform for your virtual psychiatry and therapy visits.
Your individual virtual visits with a psychiatric doctor or nurse practitioner and therapist will no longer be on Zoom. We are now using a new platform that is integrated with your electronic health record.
This new option makes accessing your virtual visit as simple as clicking a link.
There is no need to download any software or apps. All you need is a stable internet connection, a device with a camera and microphone, and a private space to have your visit.
Once your appointment is scheduled, you will receive an email from noreply@ottohealth.com or a text from 844-978-1610 with the link for your visit.