Receive Care at CODAC
CODAC provides professional and supportive integrated behavioral health and primary care for adults (ages 18+). Working together, our comprehensive care teams treat the whole you—all in one convenient location.
CODAC offers same-day intakes for anyone looking to start treatment. Call (520) 327-4505 to get started with:
Finding the program and location best for you
Determining what time will work for you to have your intake at CODAC (either via telemedicine/video or in-person)
Understanding what to expect
Knowing what to bring with you to your appointment
What to Expect at Your CODAC Treatment Center
The type and amount of care you receive depends on your individual needs and your insurance coverage. Your first mental health or substance use treatment-related appointment will be an assessment by one of our professional staff, a therapist or a psychiatric provider.
Assessment
During your initial assessment at your first appointment, you will meet with a psychiatric provider (called a "BHMP") or a therapist to discuss your main concerns, treatment goals and how CODAC can help you.
You will be asked detailed questions about your background, treatment history and current symptoms. This appointment can take anywhere from 60 to 90 minutes. You may also meet other staff who will be on your treatment team.
If you are starting Medication Assisted Treatment for fentanyl, heroin or other opioid use, or for alcohol use, the process is slightly different. You can read about it here.
Planning Your Care
During your assessment, you will work with our staff to develop a treatment plan, called an Individual Service Plan (ISP). Your ISP will consist of a list of your goals for treatment, your strengths, your identified needs, and what covered behavioral health services and informal supports will be used to help you meet your goals.
Services outlined in your Individual Service Plan may include:
Psychiatric assessment
Psychiatric care and medication management
Group, couples, family and individual therapy
Referral and case management
Counseling
Connection with a peer support specialist
Nearly 60 support, skills and wellness groups
Wellness goals, including working with a Personal Trainer and Health Coach
Help finding and maintaining a job
Physical health goals and connection with a primary care provider
Therapy
We offer a variety of therapy groups across all CODAC sites, many of which are offered via video conferencing using Zoom. CODAC members are welcome to participate in groups at any outpatient treatment center, with an easy referral from your treatment team. Some insurances may not cover group therapy; grant funding may be available.
View CODAC's Groups & Classes
.
Individual, couples and family therapy is also available. Learn more about Therapy at CODAC.
Medication Management
If you need medication for your behavioral health issues, you will see a Behavioral Health Medical Professional (BHMP) located at your service site. The BHMP is the psychiatrist, doctor of nursing practice or nurse practitioner who oversees the prescribing of medications and makes sure they are working well for you and your recovery. They also check in with your overall health and wellness and review other related concerns you may be experiencing.
Primary Care
CODAC's medical team provides total-body physical health care so you experience overall better health.
Wellness Support
Certified Personal Trainers and Health Coaches provide health education, resources and guidance on making improvements to your lifestyle that will impact how you feel in mind and body.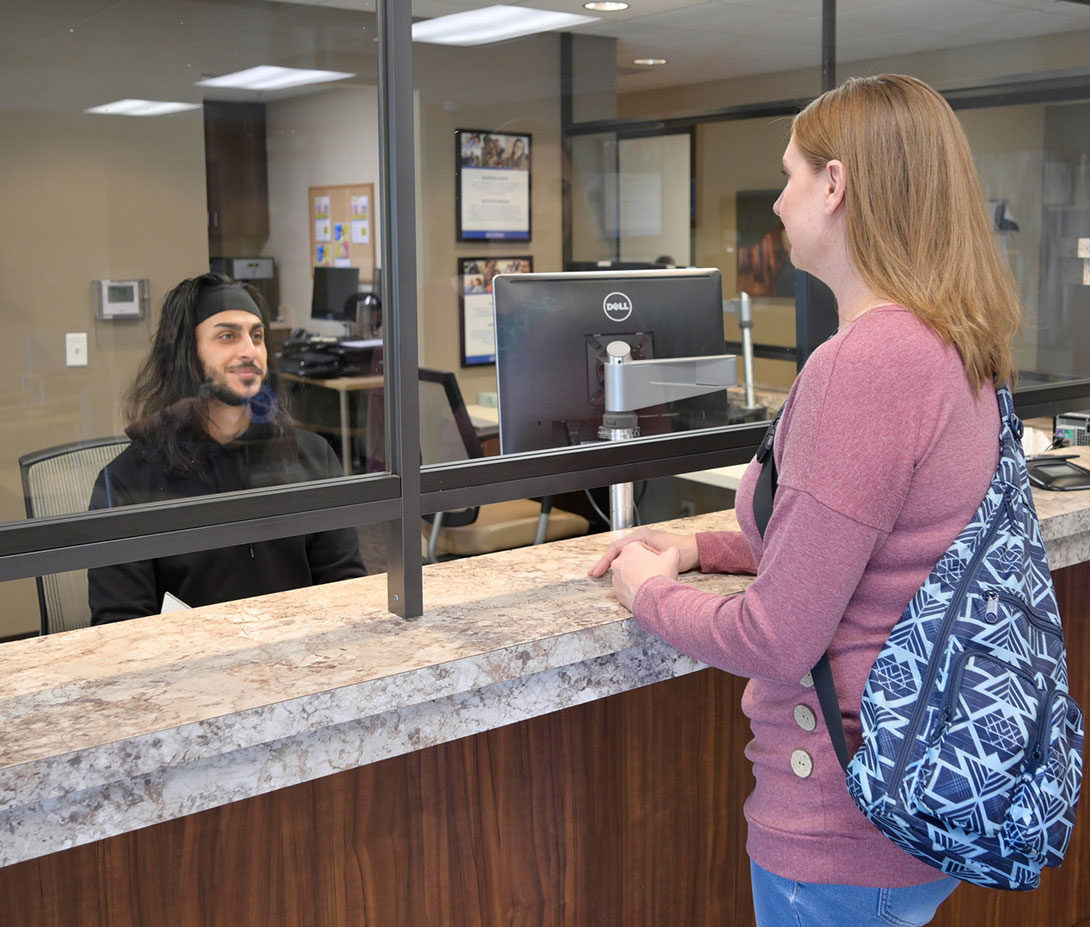 About Our Intake Process
CODAC offers same-day intakes. You don't have to schedule an appointment; you an walk-in or join a virtual intake Monday through Friday during designated intake hours depending on your needs.
Individuals Seeking Drug or Alcohol Use Treatment
Intakes are available for new clients 24/7. Intakes for substance use treatment need to be in-person.
Call (520) 202-1786
Come to 380 E. Ft. Lowell Road, Tucson, AZ, 85705.
Individuals Seeking Treatment for Stress, Anxiety, Depression, Sadness, Trouble Sleeping, Grief and Loss, Schizophrenia, Bipolar Disorder or Mental Health Concerns:
Intake slots are available Monday through Friday. Call (520) 327-4505 to enroll and learn about our open intake times.
Your intake can be in-person or by video conferencing (telehealth). This makes it easy for you to get started.
We will do our best to accommodate your intake on the same day you walk in. However, if all intake staff are occupied, or if there is not enough time to complete an intake appointment later in the day, you may be asked to return on the next business day.
What to Bring to Appointments
AHCCCS Identification Card or other medical insurance cards
Picture identification
List of current medications and dosage
Cash, debit or credit card to cover co-pay or fee-for-service charges
Any concerns you have written down since your last appointment