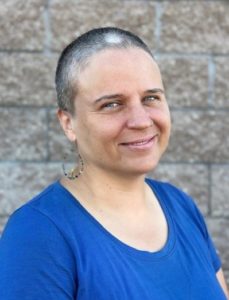 CODAC is pleased to welcome a new primary care provider: Kathryn Clarke, FNP.
Clarke is an experienced healthcare professional with a diverse background in nursing and oncology. She holds an MS in Nursing from the University of Arizona, where she conducted her master's project on Reiki for Anxiety and Stress-Related Disorders ­­­under the guidance of Mary Koithan, PhD. She obtained her Bachelor of Science degree in Nursing from St. Catherine University in St. Paul, MN.
Clarke's passion for providing exceptional patient care is reflected in her extensive education, licensure and certifications. She is a certified Family Nurse Practitioner (FNP) by the American Academy of Nurse Practitioners and holds the Advanced Oncology Certified Nurse Practitioner designation. Her commitment to professional development is evident through her memberships in esteemed organizations such as the American Academy of Nurse Practitioners and the Oncology Nursing Society.
With over two decades of experience in the healthcare industry, Kathryn has held various roles where she has made significant contributions to patient care.
"After many years of practice in oncology, I am honored to be a primary care provider and care for the entire person, addressing disease prevention and overall wellness in addition to the treatment of common ailments. I love learning and aim to deliver care that is grounded in research and best practices, while also considering each member's unique preferences and needs," said Clarke.
As a Primary Care Nurse Practitioner at CODAC, Clarke specializes in delivering primary care services to patients with co-occuring behavioral health needs, such as complex mental illness, substance use and trauma. "At CODAC, we understand the transformative power of an integrated 'healthcare home,' where mental and physical health are supported in one place. By prioritizing both aspects of care, our members experience improved outcomes and a higher quality of life," Clarke said.
Beyond her professional accomplishments, Clarke actively engages in service and outreach initiatives. She volunteered as a health volunteer in New Delhi, India, and served as a Tucson Branch Ambassador for Hike it Baby. She also dedicated her time as a board member for Bag It, an organization focused on supporting cancer patients and their families.
(Pictured above: Kathryn Clarke, FNP)